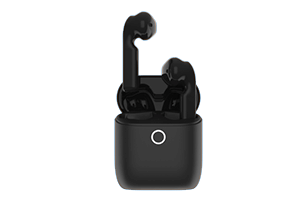 ONESONIC is an Irish designer and vendor of high-quality, wireless audio devices which currently includes the BXS-HD1 earphones and BB-HD1 headphones. 
Products to be launched in coming months include high end noise cancellation wireless earphones and a very smart smart-speaker!
The ONESONIC team is a collective of audio experts; gurus in audio technology, acoustic design, music production, studio design, audio performance but most of all, we are veterans in music enjoyment! Our primary focus is to provide excellent audio performance and sound quality throughout our product range. Our products are also ergonomically designed to maximize comfort of use with seamlessly integrated technology.
Our team has evolved from a division within our sister company Allegro Acoustics, which is a specialist acoustic and audio design consultancy. We have worked behind the scenes with some of the biggest and best global audio brands and have created ONESONIC Audio Technologies so that we can do audio the way we believe it should be done. There's nothing quite like listening to your favourite track on a quality audio device, that lets you feel the music and be at one with sound. This is our vision and we want you to experience it.